Exhibits,
Basil Papoutsidis
Roughing in, Fitting Out
Opening: Wednesday 7 June, 6-8pm
Dates: 7 June - 1 July 2017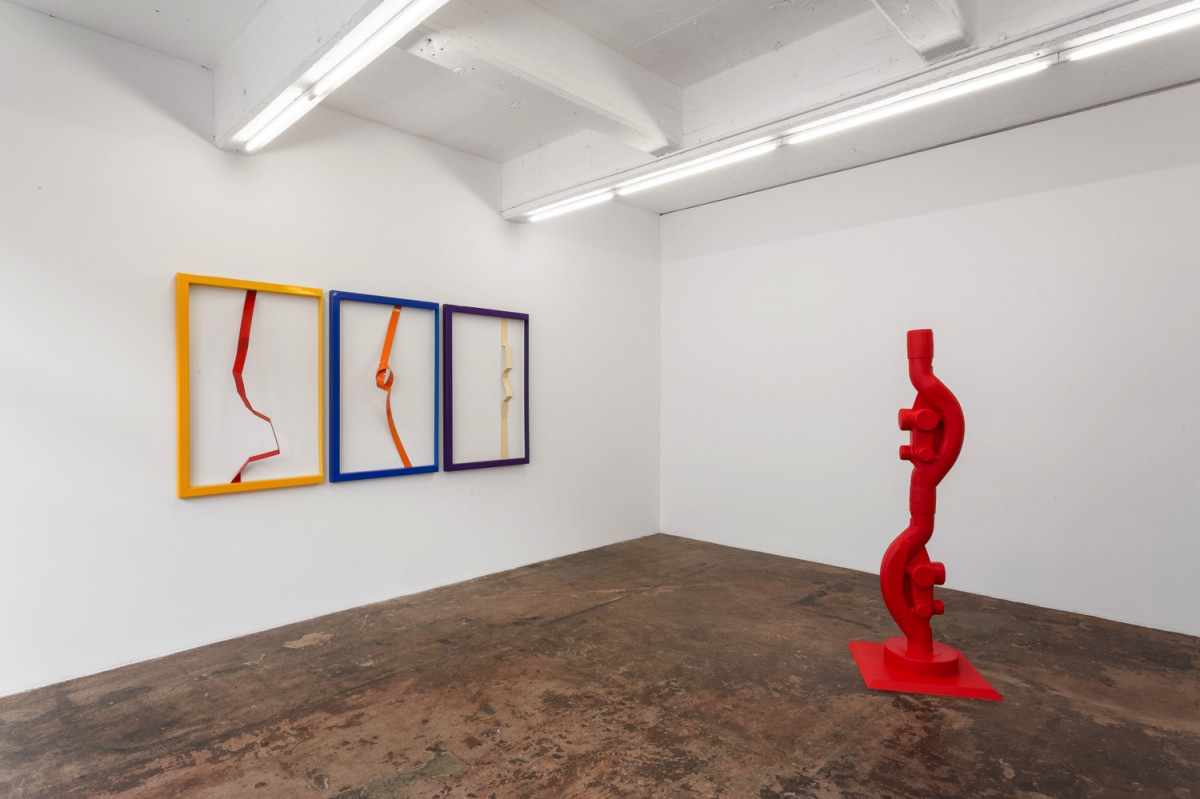 Utilizing the post-painterly and sculptural arenas of minimalist construction, this body of work examines a fanaticism with the result of material behaviours. Rigorous formal experiments explore the introspective quality and theatre of material assemblage in play. In particular, steel and plastic will be used to examine the possible roles of object hood in space, existing three dimensionally, yet referencing the platform of the image.
Interested in the break down of formats, Papoutsidis removes the typical settings of the image and structural language that surrounds viewing an image, using an exploration into the theoretical language of painting and the functionality and realities of material driven construction. Materials are objects of obsession, using intuitive motions, sparked by genres such as finish fetish applications and the post-minimal. Through this, Papoutsidis aims to explore the theatre of painting through structural vision and spatial abstraction and create new scenarios of formalist assembly.
Basil Papoutsidis is an artist living and working in Melbourne, recent exhibits include 'Aftermarket'-Stockroom, Kyenton 2017, 'Darlington Stripe'-Anna Pappas Gallery 2016, 'Livery'-Nicholas Projects 2016, 'Camber'-C3 2016, 'Sunday Ride'-Seventh Gallery 2016.