Exhibits,
Andrew Goodman
Siren
Opening: Tuesday 28 April, 6-8pm
Dates: 28 April-15 May 2009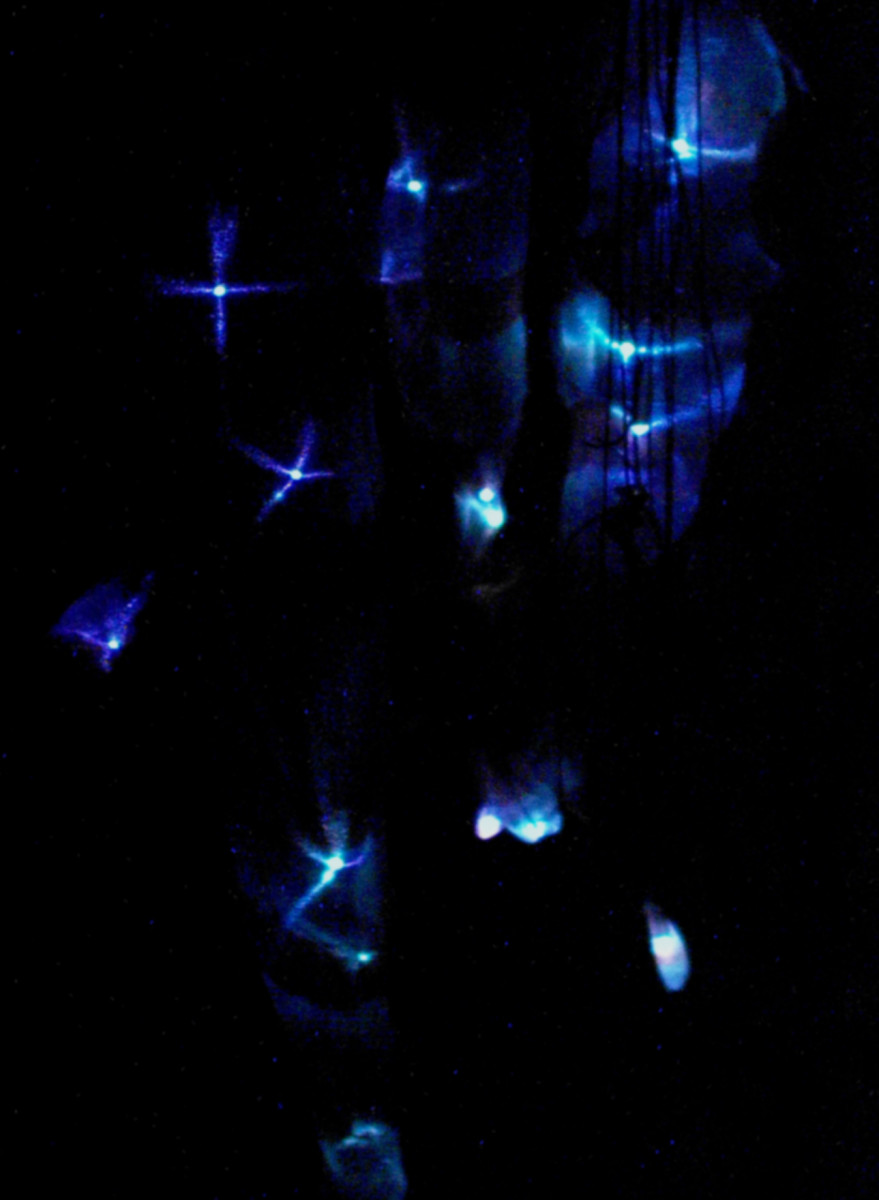 'Siren' utilizes soft sculpture, electronics and multi-channel audio to create an immersive interactive installation. Siren utilized movement sensors to draw the viewer around the space, as the objects lit up and called out, competing for attention.
'Siren', 2009. Dimensions variable. Fabric, movement sensors, speakers, 4 channel sound loop, 3 channel generative sound, digital samplers, lights. Technical collaboration with Tony Falla. Voice work by Samantha Bews.
More information and audio at http://www.andrewgoodman.com.au/siren/