Exhibits,
Georgie Roxby Smith
Space Invasion
Opening: Tuesday 13 January, 6-8pm
Dates: 13-31 January 2009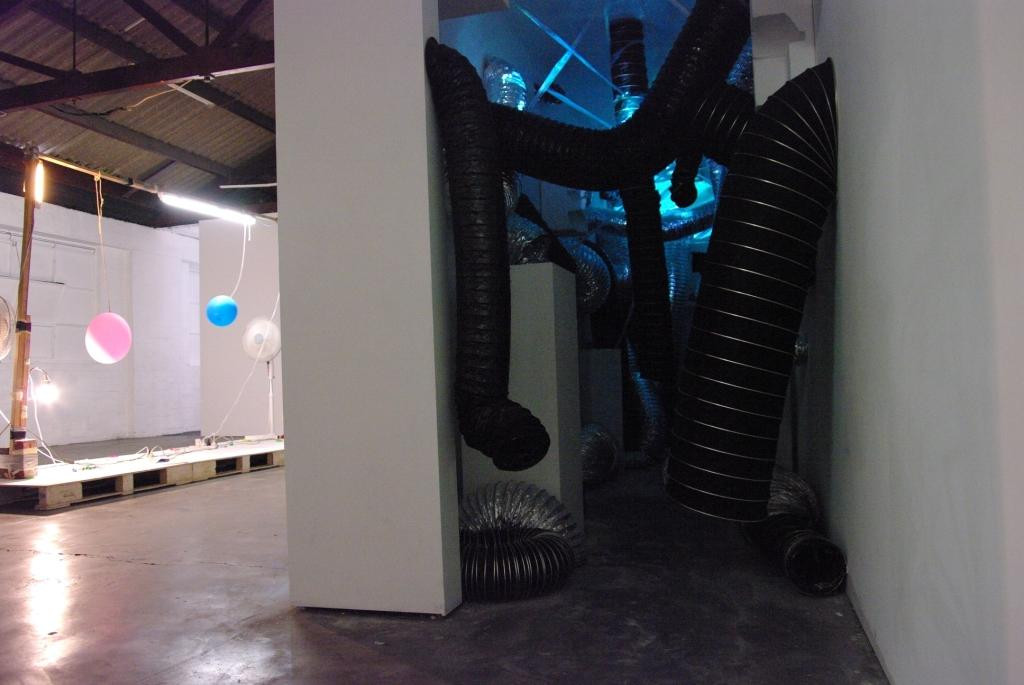 'Space Invasion' is an exploration of the invisible social, political and economic grid we live under as a modern society. The grid becomes emphasised in the urban setting of Melbourne as it underlies every step we take in our city. Overhanging and underlying the grid becomes matrix. Fourth and fifth dimensions are added. Time becomes deep rather than linear.
This work reflects the morph between grid matrix, rebuilt as analogue machine with the touch of the artists hand visibly present. The work becomes about the system in collapse, the bulge, the "glip", the organic…as in reality the grid/ matrix system is moulded by the people who live within it.
Mutated and infinitely reproducing, the system consumes the viewer. Build as a site specific sculptural installation for Bus Gallery Skinny room, Space Invasion will crawl walls, protrude from the floor and drip from the ceiling above collapsing, bulging and sweeping down to ground level.