Engages,
Sistren Theatre Collective
Sweet Sugar Rage
Dates: Saturday 12 September, 7pm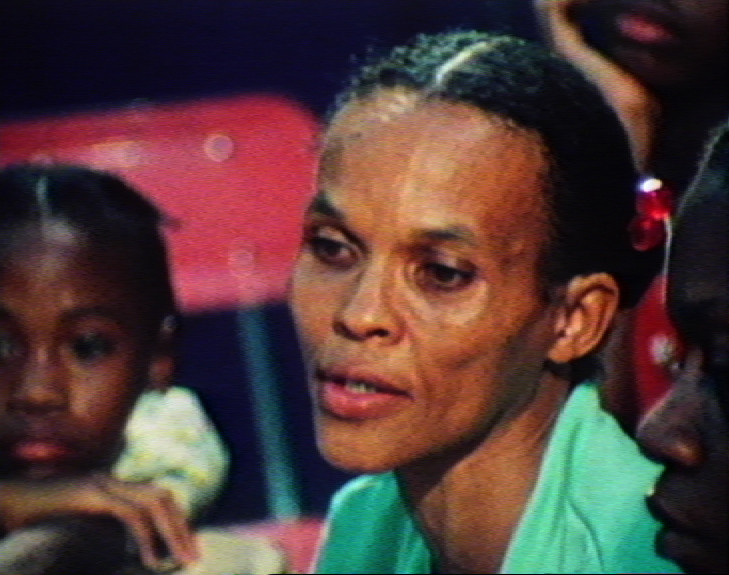 'Sweet Sugar Rage' (1985) is a film by Sistren Theatre Collective, a women's theatre collective founded in Kingston, Jamaica, in 1977. The film documents theatre workshops developed by the group, as well as interviews with female sugar plantation workers. These scenes are punctuated with shots of the women working in the sugar fields. Through the interviews, we gain insight into the women's lives, which revolve around domestic chores, and the physically demanding work on the sugar plantation. When asked about the health effects of working in the sugar fields, one woman explains that the fertiliser burns their hands and feet. She also comments that the women have to provide their own equipment. Later in the film the interviews become the basis for a colourful theatre workshop, through which participants analyse the women's exploitation and develop strategies to resist it. The group stage a play that focuses on the story of Iris, one of the women interviewed. After obtaining an injury she was given the position of supervisor, but was still paid less than men performing the same role. During the workshop we see the women discuss the situation of Iris and role play potential solutions to her dilemma. By doing so, they collectively develop ways to challenge the structures that oppress them.
This film was available from Saturday 12 September, 7pm until Friday 18 September.