Exhibits,
Hannah Meerman
The Cure: For as long as you need or as long as you can handle
Opening: Tuesday 4 Sept, 6 - 8pm
Dates: 4 September- 28 September 2019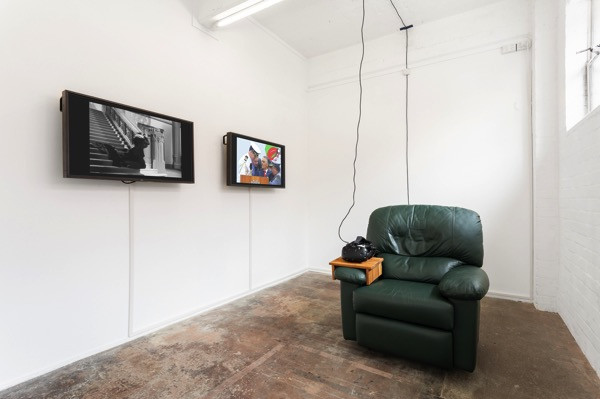 Catalogue:
'The Cure: For as long as you need or as long as you can handle'
'The Cure: For as long as you need or as long as you can handle' is interested in how the biology of safety and danger affects our ability to relate to other beings. Existing in the world is a constant negotiation between you and your environment. The unending onslaught of information and sensory stimulation is continually asking for your physical attention.
Combining virtual entertainment technology and the medicine of subtraction, the installation seeks to attune viewers to the quality of their own physical presence. If the brain is to be understood as a cultural organ, the project views the nervous system as an appropriate starting point from which to reintegrate the impact of our collective disassociation, denial, and delusion.
In a landscape of performative emotions we cannot simply delete our undesirable feelings and body sensations. Similarly, we cannot delete our connection to the undesirable people, places, or past events that have, for better or worse, informed our present-day conditions.
Hannah Meerman is a Melbourne/Naarm-based artist. Through video, performance, and ready-made materials, Hannah seeks to examine the practical realities of co-creation operating at a societal level. Drawing awareness to the uncanny and fragile "mesh" that binds everything around us, her work challenges inherited hierarchies of agency and care toward both sentient and non-sentient entities. Despite proving herself capable of refined application, Hannah considers intermittent dedication and crude application to be best practise in light of her anxieties for the future.
Currently undertaking a double-degree in a Bachelor of Arts and Fine Arts at Monash University, Hannah received the Bus Projects Exhibition Award in 2018.
Catalogue