Exhibits,
Wanda Gillespie, Faisal Habibi
The Museum of Lost Worlds Presents: Passports from Forgotten Realms
Opening: Friday 9 November, 6pm
Dates: 9-23 November 2007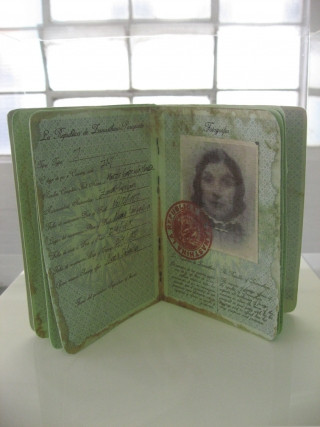 Through the rigid format of passports, Gillespie and Habibi explore the possibilities of fictional narrative and the worlds we create for ourselves. Echoing Calvino's Invisible Cities where Marco Polo relates stories of fantastical cities to Kublai Khan, the narrative provides a dreamlike accompaniment to the work. The passports are displayed as meticulously as museum artefacts in glass display cases – here imagination is pinned down and grounded. The work questions the arbitrary nature of national identity, the malleable nature of history and truth validated through objects or artefacts.
Much like the work of Ilya Kabakov, who drew on fictional biographies to attempt to describe the birth and death of the Soviet Union, the work here sends a message about the precarious nature of civilisations, whether real or imagined.
The Passports were found in an old box, excavated from a disused Dutch sugar refinery in Jatiwangi, Magalenka, West Java, Indonesia. It is thought the possible owners were seafarers to neighbouring ports frequented by spice merchants over the past few hundred years. Two were uncovered from the Kingdom of Wandaland, giving greater weight to the Museum of Lost Worlds' own theories on this strange land. Other worlds include the Republic of Zanasthina, thought to be somewhere in South America and Habibistan, a land-locked country in the Middle East, both of which are still being researched.