Exhibits,
Hayden Stuart
The World is Flat
Opening: Wednesday 3 February, 6-8p
Dates: 3-20 February 2016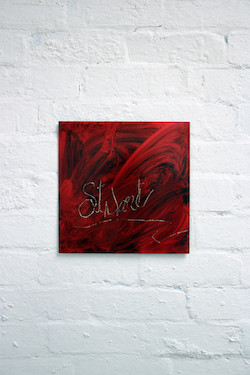 What will be shown in this exhibition will look like paintings.
I am not sure whether they are paintings, or in fact flat sculptures.
Hayden Stuart is a Car Wash Attendant at Superwash Car Wash in Malvern East, where he has been employed as a casual staff member since 2011. He completed his BFA with Honours at Monash University in 2014, and is currently looking for a new job. If anyone knows of any available jobs please send him a message.