Exhibits,
Hiro Tsuri
Thousand Can Show
Opening: Wednesday 27 February, 6-8pm
Dates: 27 February-15 March 2008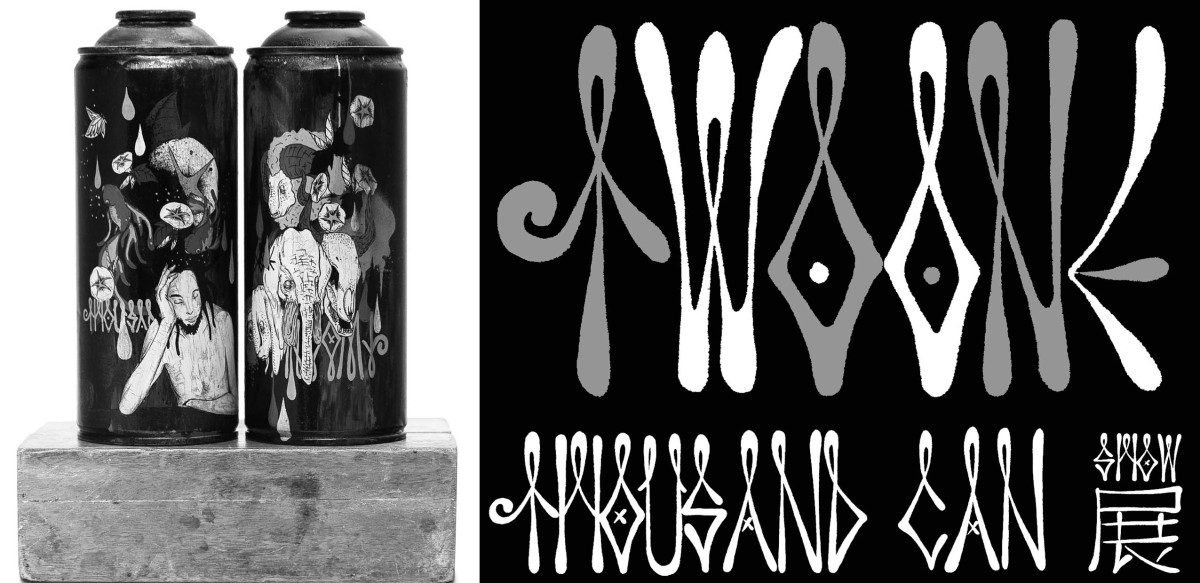 In May 2006, Tsuri undertook an incredible task when he began painting on old, used and discarded spray paint cans, turning something that would otherwise be nothing more than environmentally unsound waste into what will total 1000 separate works of art, a diary of his life and a collection that is best described as amazing.
The cans that make up this profound collection are recycled from Tsuri's murals and aerosol work and in a parallel to the important role that the Melbourne street-art community has played in the development of Tsuri's style, many of the cans are also donated by the same community, including friends and fellow artists Nails, Bonsai, Monkey, and the Everfresh Crew. A community undertaking, which means that instead of ending up as landfill, these used cans are becoming works of art.
Thousand Can Show will be exhibited at Bus Gallery in Melbourne, Global Gallery in Sydney, and then in Tokyo.