Exhibits,
Talia Smith
To return (and to leave again)
Opening: Wednesday 30 August, 6-8pm
Dates: 30th August – 23rd September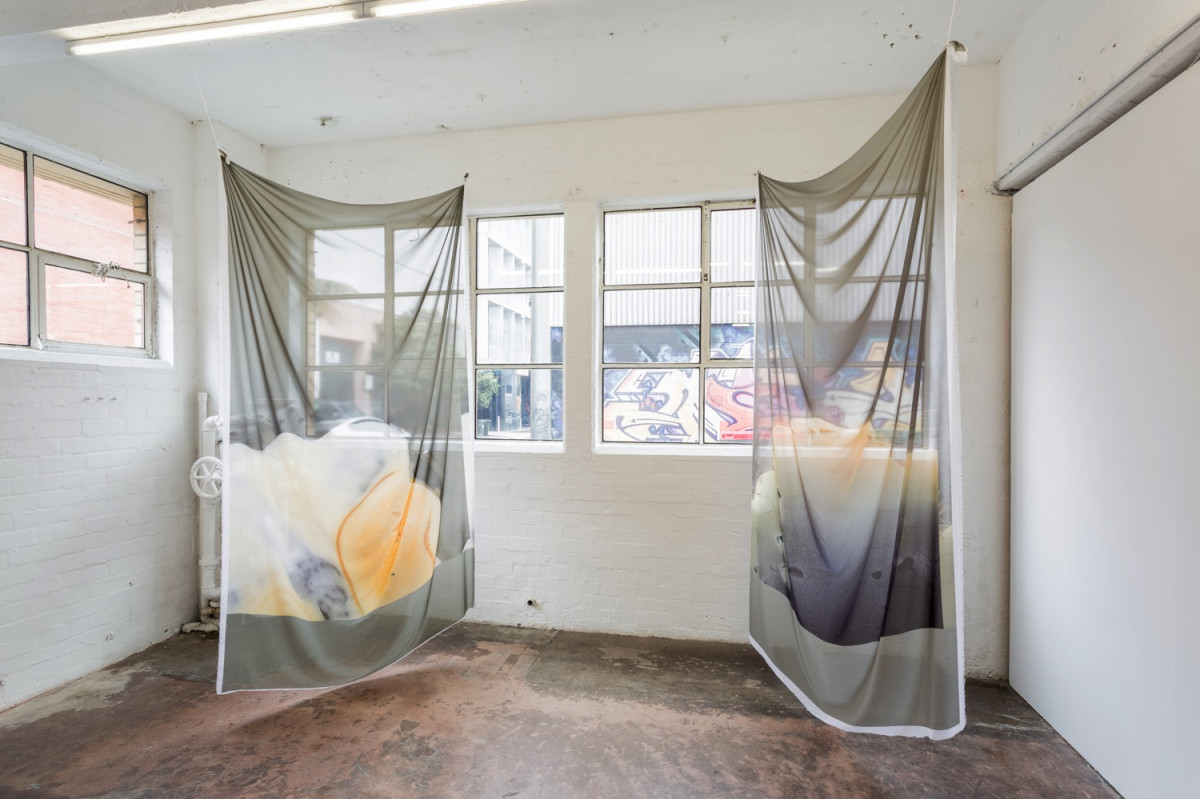 We hadn't spoken in at least half an hour. I had said something that you didn't like so you sat staring at the television, the commercials were playing but the sound was on mute. The silence sat between us, heavy and thick.
'How are mountains made?'
You glanced at me, irritation still written on your face. 'Something to do with the tectonic plates smashing together.'
I scrambled closer and grabbed you close, squeezing.
'Look! We are creating mountains'.
You struggled out of my grip, mumbling something about how I always got it wrong.
The cold air settled in your place as you got up to leave while the television still played on mute in the background.


I have used expired Polaroid film that has been physically altered and exposed to daylight in either Australia or New Zealand – my current home and my birthplace – creating a manmade landscape of light and colour that mimic the shapes and curves of mountains and valleys.
To return (and to leave again) attempts to connect feelings of physical and emotional distance between place and person. The moments where I long for something that is no longer there or when I have to press the palm of my hand to my chest to soothe the throbbing ache that can form.
Talia Smith is an artist and curator originally from New Zealand but now based in Sydney, Australia. Her visual arts practice uses photography, video and sculpture to explore concepts around time, memory and ruin between the landscape and human interaction. Her work has been exhibited in Australia, New Zealand, Germany and New York. In August 2017 she will be attending a residency at Bundanon Trust and will undertake her Masters of Fine Arts at UNSW in 2018. She has curated shows in both Australia and New Zealand and is the founder and Co-Director of Sydney ARI Cold Cuts, she is also the Deputy Chair of Runway Australian Experimental Art. Talia is the 2017 emerging curator at Firstdraft gallery and the project curator for The Shape of Memory as part of Critical Animals and TiNA, 2017.