Exhibits,
Olga Bennett, Janina Green & Aaron Christopher Rees
Transference
Opening: Wednesday 31 August, 6-8pm
Dates: 31 August - 17 September 2016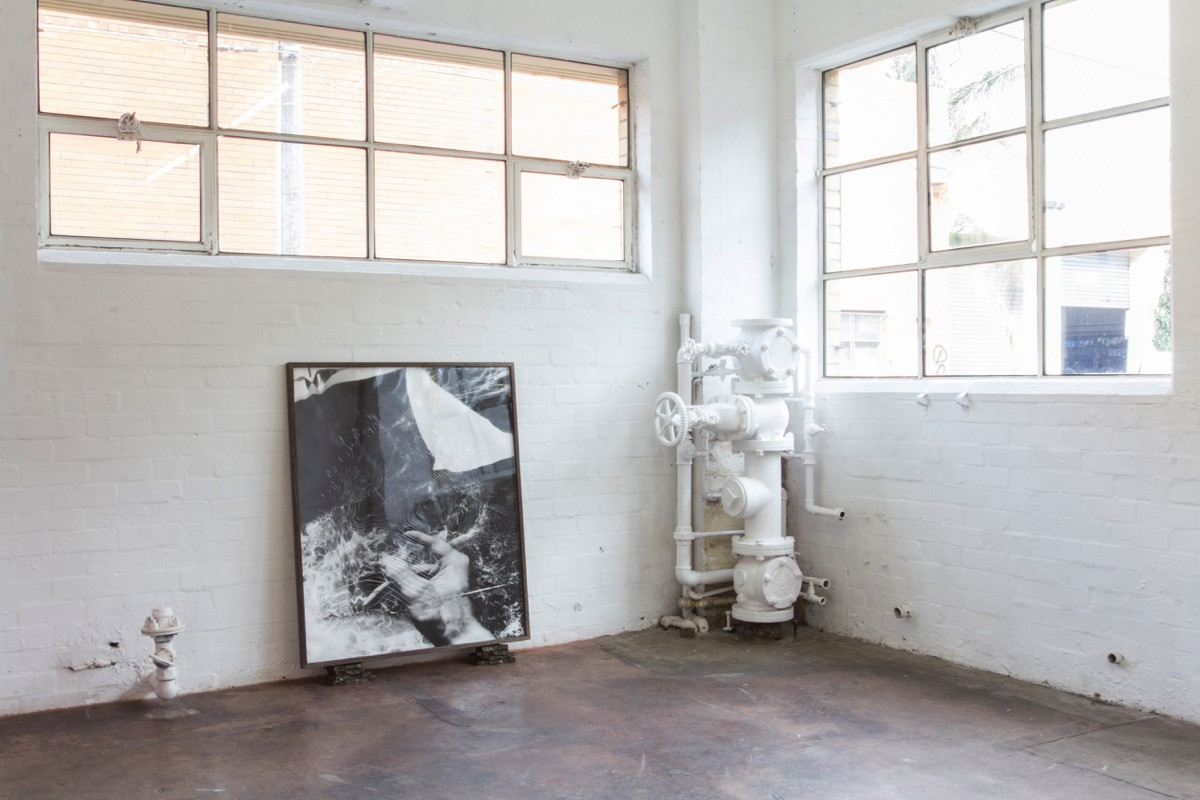 'Transference' brings together the work of Olga Bennett, Janina Green and Aaron Christopher Rees, 3 practitioners working fluidly between analogue, digital and hand-made photographic processes.
Within the ever-increasing proliferation of digital imagery and automated processes, these artists return to exploring photographic practice through the touch of their own hands. They employ hybrid processes of appropriation, re-imaging or alteration, augmenting their source materials with new meaning.
Olga Bennett graduated from the Victorian College of the Arts in 2015, receiving the Evans Family Award for Photography for her graduate work. She has participated in several collaborative and curated exhibitions in Melbourne at CAVES, C3 Contemporary and Margaret Lawrence gallery and internationally at CalArts gallery (Los Angeles), and gallery Kiitos (Japan). She was a recipient of multiple Center for Contemporary Photography Salon awards, a Melbourne University Student Union Arts grant, and was shortlisted for Majlis Travelling scholarship.
Janina Green's work is in major collections throughout Australia and Europe, including: National Gallery of Australia, Canberra; National Gallery of Victoria, Melbourne; Art Gallery of South Australia, Adelaide; Art Gallery of New South Wales, Sydney; Horsham Regional Art Gallery, Horsham; and Rotterdam Art Foundation, Rotterdam.
She has exhibited consistently since the 1980s. Solo exhibitions include: 'Be Home Before Dark', Gippsland Art Gallery, Sale and Colour Factory, Melbourne, 2012; 'Made in Hong Kon'g, Monash Gallery of Art, Melbourne and Cowwarr Art Space, Gippsland, 2009; 'Vacuum', Margaret Lawrence Gallery, Melbourne, 2009 and Centre for Contemporary Photography, 1993; and 'Reproduction', Australian Centre for Photography, Sydney, 1987. Select group exhibitions include: 'Colour My World', National Gallery of Australia, Canberra, 2015; 'Photography Meets Feminism', Monash Gallery of Art, Melbourne, 2014; 'Love at First Sight', Centre for Contemporary Photography, Melbourne, 2002; and 'Stranger than Fiction', Australian National Gallery, 1991.
Aaron Christopher Rees utilises photography, video and sculpture as visual apparatus to articulate a discourse surrounding contemporary screen-based culture. Rees' work aims to explicate the intangible nexus between technologically produced images of the world and the world itself. He is interested in shifting modes of seeing, and the augmentation of human vision as machines begin to see the world for us.
Rees recently completed a Bachelor of Fine Arts (Honors) at the Victorian College of the Arts in 2015. He has exhibited nationally and internationally. Recent notable exhibitions include the solo show, '1/60sec; f/5.0.' TCB art Inc(2015), the collaborative, 'Impression of Mars' Visual Bulk (2016). Along with group exhibitions: 'Is/Is Not,' Westspace (2015), 'The Bath House Show,' occupying an abandoned Sento in Tokyo organised by Space Space gallery (2015) and 'In the Epoch of the Near and Far,' in conjunction with Channels video art festival (2015). He has been the recipient of the VCA Emerging Artist Prize (2015), the Orloff Family Charitable Trust Award (2015), Omnus Framing Award (2015), A Majilis Encouragement Award (2014), The Blair Trethowan TCB Art Inc. Award (2014), A Melbourne University Arts Grant (2014) and The Framed Award at the CCP Kodak Salon (2012).