Engages,
Tsubasa Kato
Artist talk + Film screening
Opening: Thursday 8 January, 6pm
Dates: 8 January 2015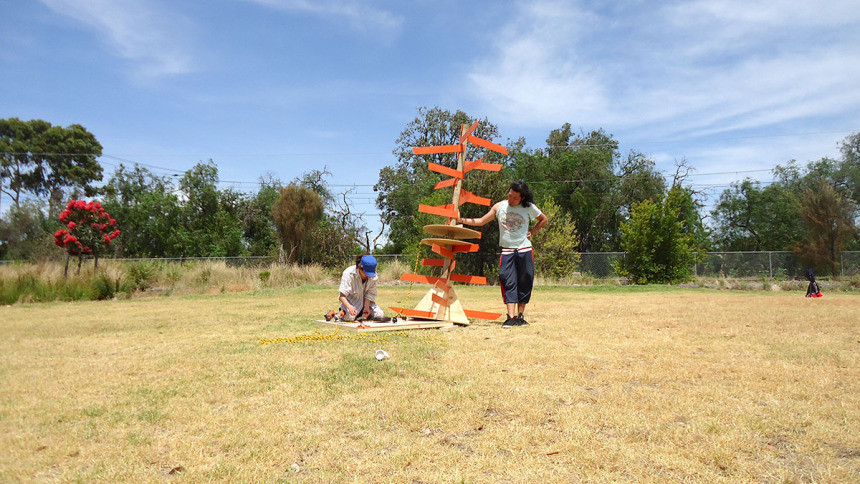 'Come Close' is a key exhibition project spanning all three of Bus Projects' galleries. Celebrating the community over the individual, this exhibition examines new, collective-based methods of production amongst a group of young Japanese artists. The exhibition includes work by: Tsubasa Kato, Chim↑Pom, Takayuki Yamamoto, and Ryudai Takano. 'Come Close' is curated by Tokyo based curator and writer Emily Wakeling.
To make the opening week of the exhibition on Thursday 8th January at 6pm we present an in-conversation event between visiting artist Tsubasa Kato, exhibition curator Emily Wakeling, and Melbourne based artist Eugenia Lim. This discussion is followed by a special screening of 'MITAKUYE OYASIN' a documentary directed by Takaharu Eto about Tsubasa Kato's 2013 work in North and South Dakota, United States.