Exhibits,
Danica Chappell
Two Tin Cans and A Piece Of String
Opening: Tuesday 29 Janurary, 6-8pm
Dates: 29 January-15 February 2008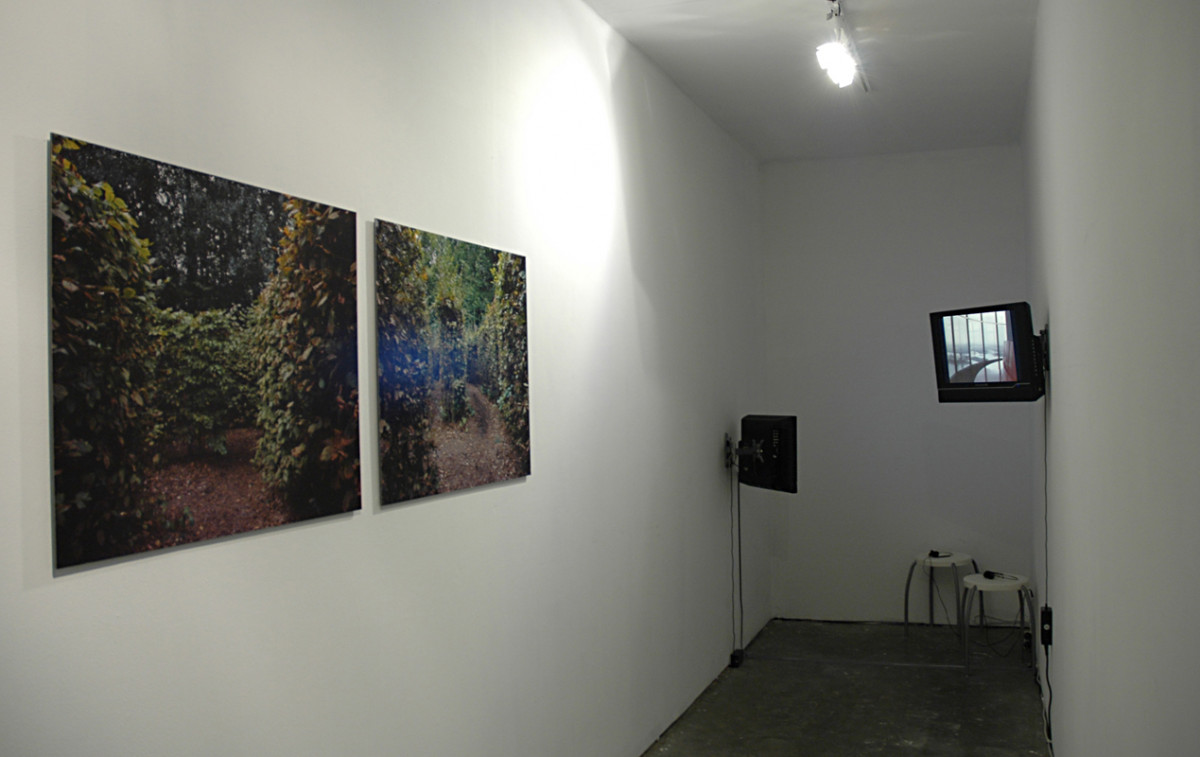 My idea was straightforward when I made Shortsighted I & II. I wanted to be in the Euromast Tower (rotating tourist viewing platform in Rotterdam) during a rain storm where my view would be truncated by the weather conditions. The result was far more beautiful than I anticipated. The imagery becomes mesmerising, repetitious and convoluting, with snippets of the view getting mixed up with the reverberation.
The diptych Hedged I & II is directly inspired from my early adaptation to conversations in 'Euro English'. It reminds me of the early childhood science experiment where you create a communication device out of two tin cans. Inevitably the link breaks down when the string loses its tautness. The broken English leaves you feeling like there are multiple possible outcomes to the current conversation you are engaged with. Then, when you think you have understood, the meaning appears to have slightly sidestepped you and you are left trying to catch up. It's also the type of communication where the participants become incredibly physically close in order to reach a common understanding. Simple conversations are undertaken in a detailed, intertwined, and tangential state.
2 channel DVD 7min: 14sec, excerpt detail