Exhibits,
Drew Pettifer
Untitled (Billboard #6 - OutRage!)
Opening: Tuesday 26 September, 7-10pm
Dates: September 2017 - January 2018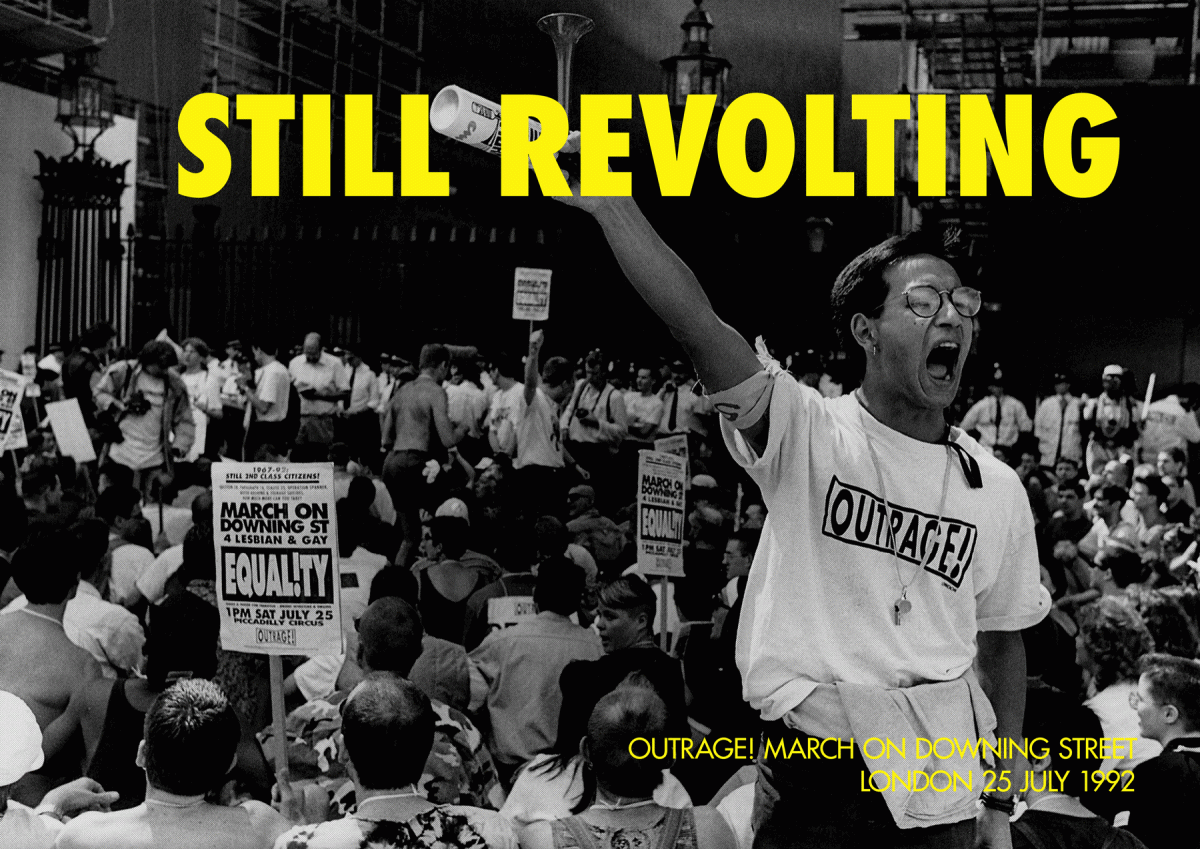 Bus Projects is excited to present a new large scale print program that will occupy a 4.2 meter long wall in our retail space. This program will respond to aspects of our artistic program and socio-political issues of urgency.
The first iteration of this program will feature Drew Pettifer's work "Untitled (Billboard #6 - OutRage!)" from the series "Still Revolting" 2012-13. Originally created for large scale presentation in exterior, public spaces, Drew Pettifer's "Still Revolting" project is designed to confront the viewer with a series of 'paste-ups' that highlight the history of the LGBTQI+ rights movement.
Drew Pettifer is an artist and academic who currently lectures in Art History and Theory and the Honours Program at RMIT University. Drew's art practice explores themes of intimacy, gender, sexuality and the politics of desire using photography, video, installation and performance. Drew is currently a member of the Shepparton Art Museum Foundation Board of Directors. He is also a qualified solicitor and works from time to time as an independent curator and writer. His work is held in various collections, including the National Gallery of Victoria, Monash Gallery of Art and Shepparton Art Museum, as well as private collections nationally and internationally.