Exhibits,
Sara Oscar
What it Is
Opening: Wednesday 31 August, 6-8pm
Dates: 31 Aug-17 Sept 2016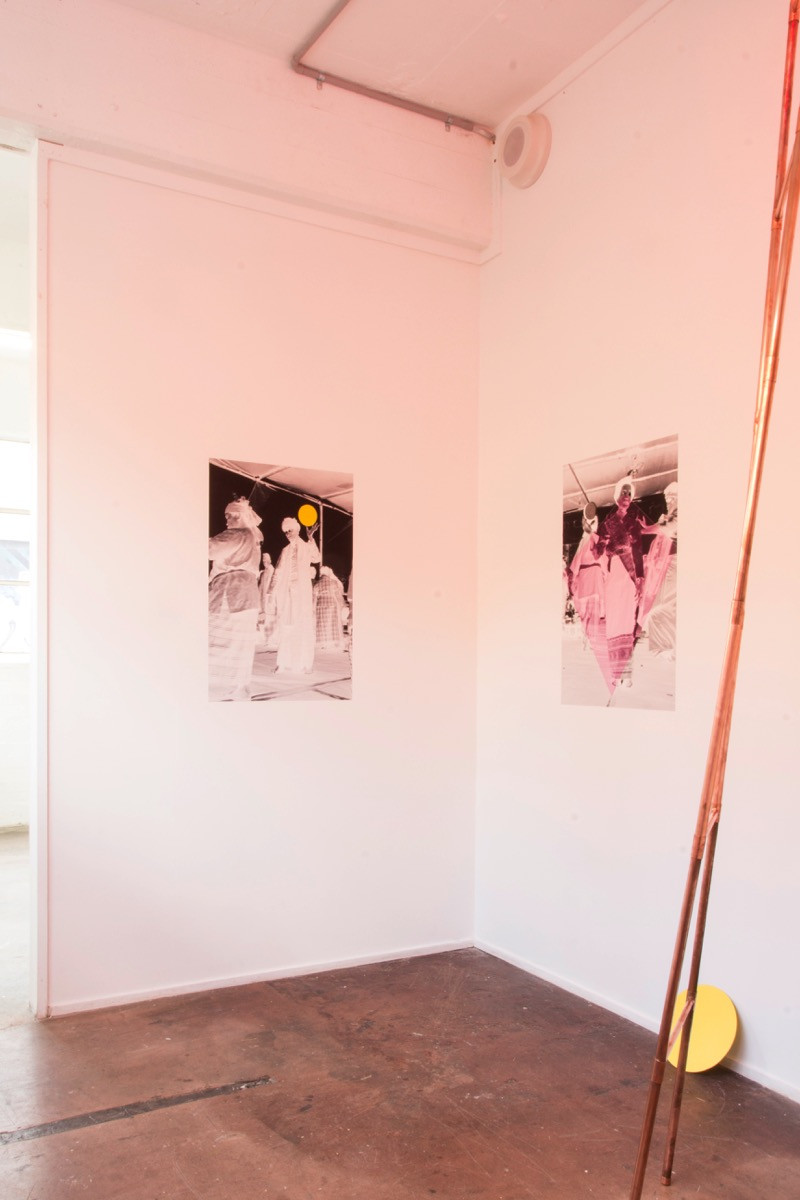 Sara Oscar's exhibition, 'What it Is' positions photographs and objects according to an iconographic language of mysticism and its perpetuation across time and place. The motif of the cave appears against the rituals of folk spiritual culture, and symbols of a fictional exotic other are reconfigured, layered over, bent and played upon. Spirit dancers, magical caves, are re-imagined with digital collage to play on a fiction of the exotic other. The work addresses the artist's relationship to her mother's cultural ethnicity located in Burmese Thai animism and the female dominated practice of spirit dancing, performance and folk culture. It rearranges the tropes of spiritualist folklore which have been colonised by modernist art practice, the New Age and the lust for happiness. In this show, alchemical processes and the language of magic draw images and objects together and push them apart, in a call to the Surrealist's fascination for the primitive other as an entry point into the psychoanalytical realm of the unconscious and irrational.
Sara Oscar received a Doctor of Philosophy (Visual Arts) from Sydney College of the Arts in 2008. In 2002 she completed a BVA at Sydney College of the Arts, spending an exchange Honours year at the Ecole de Beaux Arts in Saint Etienne, France for which she received an International Exchange Scholarship from the University of Sydney. She recently held the solo exhibition From Here to Eternity at the Centre for Contemporary Photography in Melbourne (2015), a work that explored the relationship between still and filmic slide projections and the language of implicit cinematic representation. In 2013 she exhibited the commissioned project Dress Code: The World's Longest Bar (Mildura Working Mans' Club), an outdoor ephemeral sculpture combining images and performance with Mary Teague, at the Palimpsest Biennial, Mildura, along with the solo exhibition, Law of the Series at MOP Projects, Sydney. Her work has been included in numerous group exhibitions including Photographs Arranged in Series at Sutton Projects, Melbourne, The Containers Project, Next Wave Festival Melbourne 2003. In 2004 she was nominated for the Helen Lempriere Travelling Exhibition, presented at Artspace, Sydney while in 2010, she received the Kodak Award for Excellence in Photomedia presented by the Centre for Contemporary Photography, Melbourne.